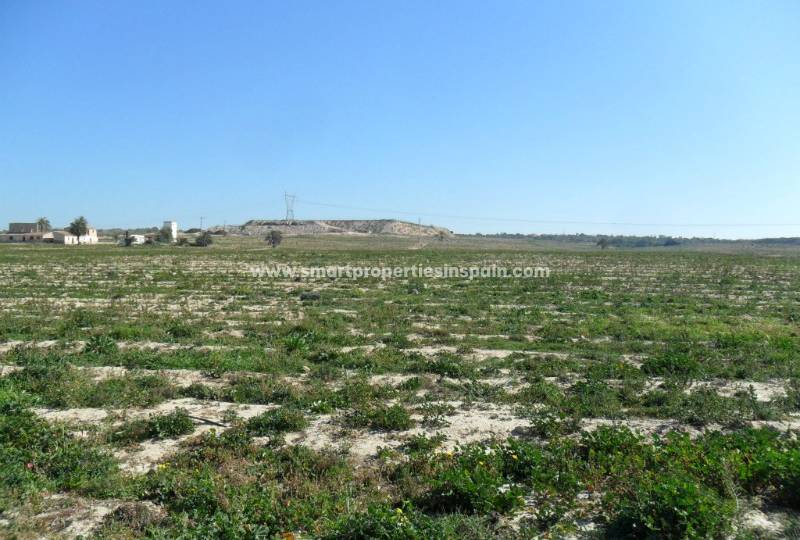 June 20, 2023
Why is it a good idea to buy this plot for sale in La Marina?
If you're looking for a place on the Costa Blanca to build a custom home, this plot for sale in La Marina may be the perfect option. In addition to its competitive price, this land for sale in La Marina combines nature, fun, sun, and sea, as this hamlet located in the municipality of Elche offers:
Urban center: with all kinds of shops and entertainment venues for a fun, comfortable, and peaceful life: supermarkets, restaurants, pharmacies, public transportation...
Coastline with uncrowded sandy beaches and dunes
Sierra del Molar (where this plot is located) and pine forest areas. It borders the Santa Pola Salinas Natural Park to the north, while the Segura River estuary is located to the south.
Privileged climate: with over 300 days of sunshine per year and an average temperature of 18°C.
Although it is one of the few hamlets on the coastal strip, it retains its rural atmosphere with beautiful natural areas like our plot. Other reasons why buying this plot is a great idea include the possibility of designing your home to your liking and adapting it to your needs. You can choose the size, layout, materials, finishes, and details that you prefer. You'll also have ample outdoor space where you can install a swimming pool, a garden, a barbecue, or whatever you prefer. This way, you can take advantage of the good weather and the surrounding natural environment.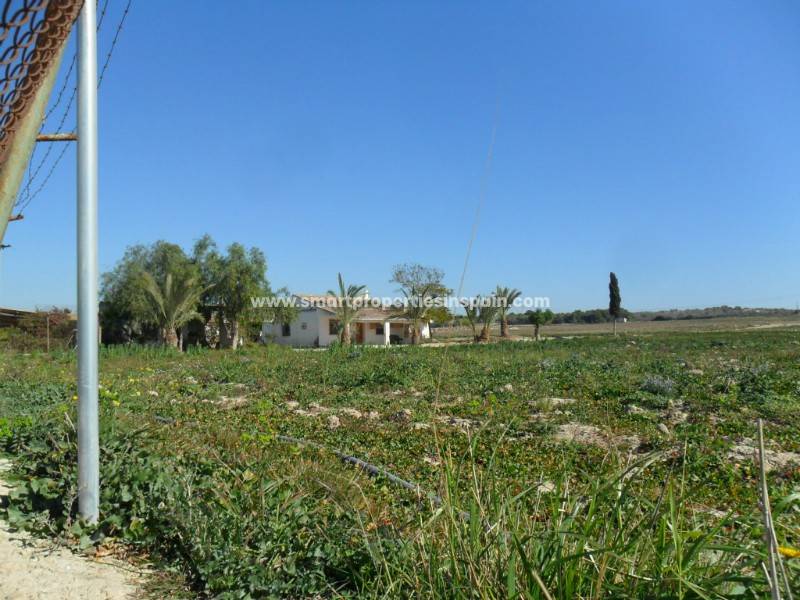 What is the plot for sale in La Marina offered by SMART PROPERTIES like?
At SMART PROPERTIES, we specialize in the sale of properties in La Marina. We have a wide range of plots available with different sizes and prices. One of our best options is this plot for sale in La Marina for:
Competitive price: starting from €110,000
Located in the countryside, in a quiet and pleasant environment near the sea and the urban center of La Marina
With paved access, public lighting, connection to the electricity grid, and drinking water supply
This plot for sale in La Marina has great potential for building a detached house and SMART PROPERTIES will assist you in purchasing this land as well as designing and constructing your ideal home. With our agency, you can also commission a customized project from our architecture department and choose from various established house models or personalized designs. See more at https://smartpropertiesinspain.com/property/7150/plot/resale/spain/alicante/la-marina/elche/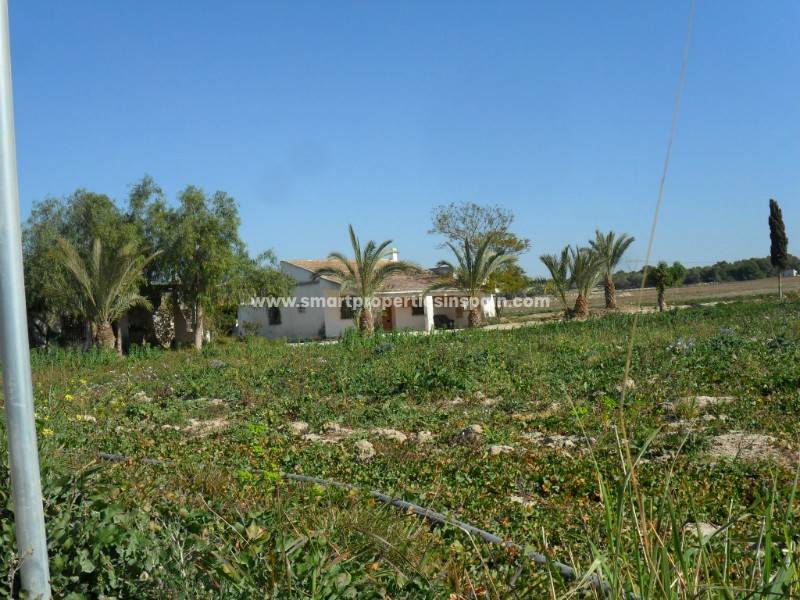 At SMART PROPERTIES, we help you buy, design, and build your ideal home with this plot for sale in La Marina
If you're interested in exclusively purchasing this plot for sale in La Marina with SMART PROPERTIES, don't hesitate to contact us. We have a team of experts in technical aspects (construction projects, technical certificates, surveying...), legal matters, and finances. Therefore, you won't need to seek help elsewhere to build your dream home, as our agency provides all the services you need. Visit our architecture web section to learn more or ask us anything that has arisen regarding this plot for sale in La Marina. Email: sales@smartinmo.com
Office in Calle Ámsterdam:
Office in Parque Pisuerga:
+34 966 790 787 | +34 622 001 605 | Calle Ámsterdam 1, 03177 San Fulgencio, Alicante
+34 966 919 928 | +34 688 265 406 | Address: Parque Pisuerga 56, 03177 San Fulgencio, Alicante
Image gallery
Share