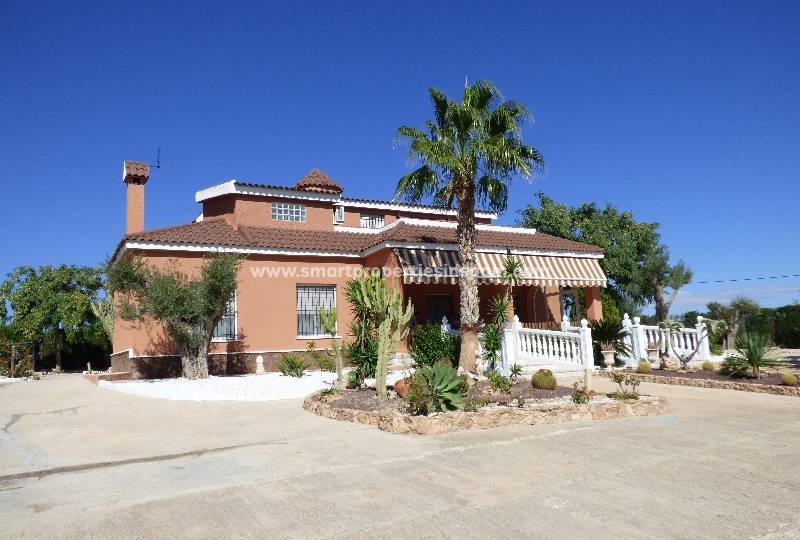 November 14, 2022
This autumn enjoy the sun in this magnificent detached villa for sale in Elche
This is the house you were looking for. In this magnificent Detached villa for sale in Elche you will have the opportunity to lead a healthy lifestyle while being in contact with nature and, if you want to enjoy any service typical of a big city, it will only take two minutes to access the urban center of this city. important locality.
Elche is one of the most important towns on the Costa Blanca . With 250,000 inhabitants, this thousand-year-old city with a great cultural heritage, has a strong economy based mainly on the manufacture of footwear and has positioned itself as one of the main European producers. This powerful economy facilitates a large network of services and infrastructures such as:
Public and private hospitals
Specialized medical centers
Alicante-Elche Airport
IFA: Alicante Trade Fair Institution where major events are held
Excellent communications by road, motorway and rail network
Shopping centers and small businesses
Variety of cultural, sports, family leisure, etc.
Crossed by the Vinalopó River, Elche has a temperate and very pleasant climate in winter that allows the practice of outdoor activities. You will love exploring the different hiking trails in its large palm grove which, with more than 200,000 palm trees, is considered a World Heritage Site . You can also visit El Hondo Natural Park and enjoy its high ecological value, or even relax on its almost virgin beaches located 9 kilometers away.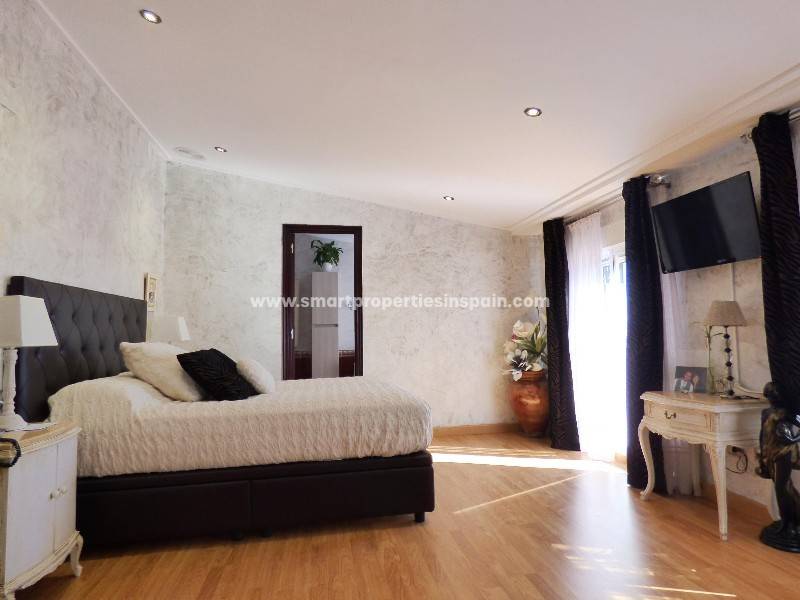 Discover the advantages of this fabulous Detached villa for sale in Elc
Luxury villas have been built on the extensive plains that surround this city, offering great privacy and easy access to the city center . This Detached villa for sale in Elche is one of these properties.
It consists of a large plot with an area of pine trees, children's games, barbecue and beautiful garden areas that, next to its pool, you can see from its sunny porch . It is the ideal place to share pleasant gatherings with family or friends this autumn. The house is built with unbeatable qualities. You will be surprised by the spaciousness of its rooms and the current design of its bathrooms.
Click on the following link and you will be able to find out more about all the details of this magnificent villa for sale in Elche:
https://smartpropertiesinspain.com/property/6732/detached-villa/resale/spain/alicante/elche/elche/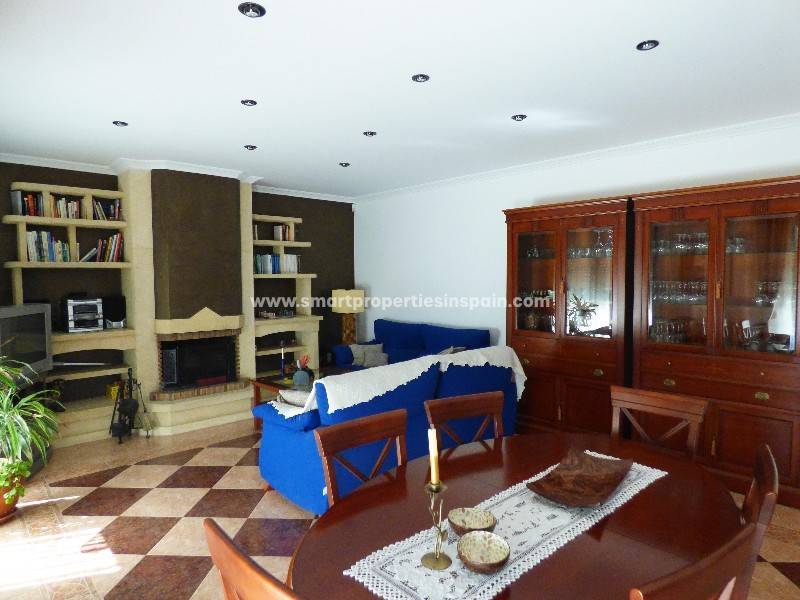 Are you interested in this Detached villa for sale in Elche?
If you are interested in visiting this Detached villa for sale in Elche , contact us today. In addition to this independent villa for sale in Elche, we can show you a wide variety of properties for sale on the Costa Blanca.
Fill in the contact form on our website
Write an email to sales@smartinmo.com
Visit us personally at our office at Calle Amsterdam, 1 – 03177 San Fulgencio (Alicante) – Phone: +34 966 790 787 |+34 622 001 605
If you prefer, we can also welcome you at our other office located in Parque Pisuerga, 56 – 03177 San Fulgencio (Alicante) – Phone: +34 966 919 928 |+34 688 265 406
Image gallery
Share