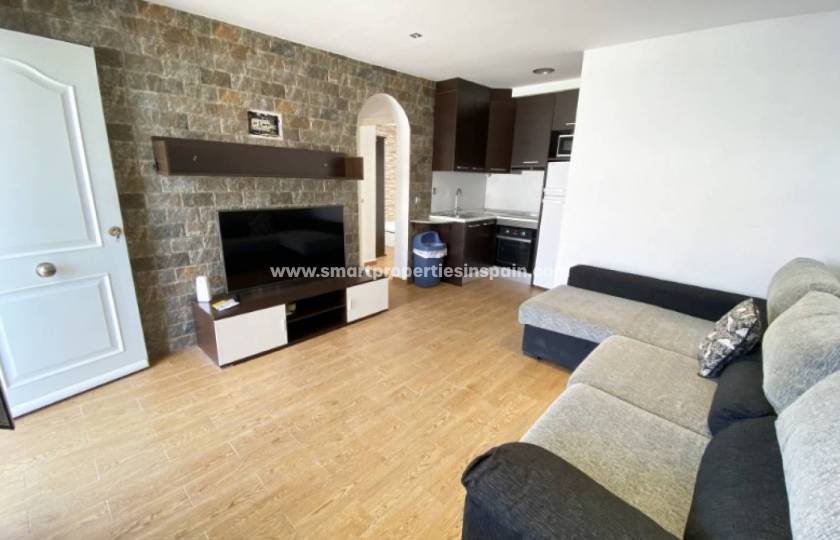 July 1, 2022
Looking for a place to unwind in Spain? In this Townhouse for sale in La Marina you will live comfortably
If your dream is to have a home on the Costa Blanca to be able to enjoy its idyllic climate whenever you feel like it, this Townhouse for sale in La Marina will captivate you. Belonging to the town of San Fulgencio, the La Marina urbanization is characterized by being fully consolidated, since its construction began in the eighties. Therefore, it has a wide range of services that allow its inhabitants to live in total comfort :
Restaurants, bars, cafes…
Entertainment venues, pubs…
Supermarkets, various shops
Medical center, pharmacies
Sports hall, post office, Church
police units
Taxi stop
Etc.
The proximity to the Alicante Airport , where you will find daily and very affordable flights to the main European cities, has made it easier for the La Marina urbanization to have a multicultural neighborhood , where more than 80% are foreigners from the United Kingdom, Germany, the Netherlands , Norway, Sweden…
This attractive Townhouse for sale in La Marina is ideal to live all year round or to enjoy your holidays
We are convinced that, when you come on vacation to your new Townhouse for sale in La Marina, you will live so happily that you will want to move indefinitely. The house, which has been completely renovated , has all the characteristics of a new house, making it very comfortable.
It has a large terrace where a bioclimatic pergola has been installed , with adjustable slats and LED light, which allows you to choose light at night, ventilation, sun, protection from the rain... depending on your needs. A magnificent barbecue makes this charming outdoor area the perfect place to enjoy a pleasant evening with your friends and enjoy the idyllic Mediterranean climate. In addition, the house is located in a very quiet area , within walking distance of a commercial area with a supermarket, shops, bars...
Click on the following link and you will expand your information about our townhouse for sale in the La Marina urbanization:
https://smartpropertiesinspain.com/property/7616/town-house/resale/spain/alicante/la-marina/urbanizacion-la-marina/
To visit this Townhouse for sale in La Marina, contact SMART PROPERTIES
Did you like our semi-detached house for sale in La Marina and want to visit it? Contact us and we will organize your visit to Spain. At SMART PROPERTIES we offer you a comprehensive real estate service , taking care of managing all the procedures related to the purchase of your home on the Costa Blanca.
If you are interested in our semi-detached house for sale in La Marina, fill out the contact form that appears on our website or write us an email at sales@smartinmo.com and, as soon as possible, we will call you. You can also visit us in person at either of our two offices. We have extensive business hours from Monday to Saturday:
AMSTERDAM STREET OFFICE:
Calle Amsterdam, 1 – 03177 San Fulgencio (Alicante – Spain)
Telephones: +34 966 790 787 |+34 622 001 605
PISUERGA PARK OFFICE:
Pisuerga Park, 56- 03177 San Fulgencio – Alicante
Telephones: +34 966 919 928 |+34 688 265 406
Image gallery
Share