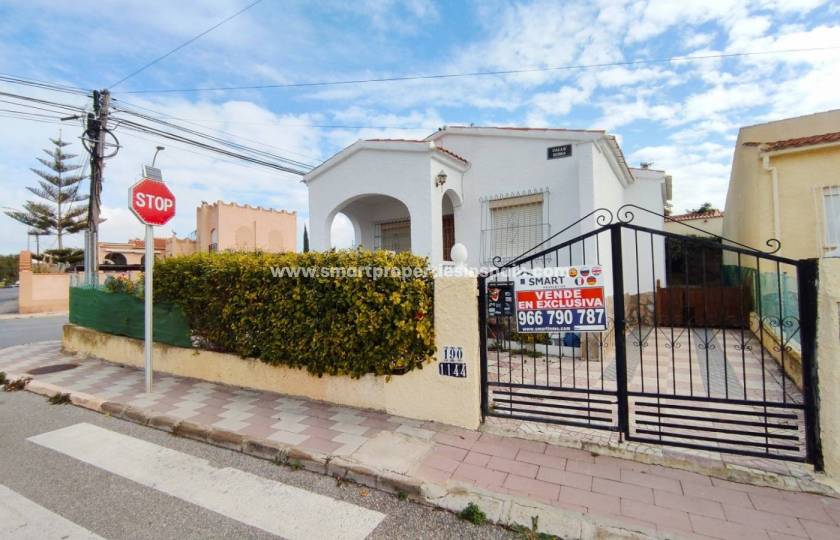 February 21, 2022
Would you like to live in Spain and feel at home? Then visit our detached villas for sale in La Marina Urbanization
Do you know what is special about our detached villas for sale in La Marina Urbanization? They will allow you to enjoy the advantages of the Costa Blanca without having to give up the customs of your country.
Surely you would like to enjoy daily the bright sun typical of the Spanish Levante, its paradisiacal beaches, its elite golf courses... but you think that this would mean giving up your customs and lifestyle. In the La Marina urbanization you can enjoy the best of Spain and maintain your habits. La Marina is characterized by its multicultural neighbourhood , since eighty percent of its inhabitants are originally from other European countries : United Kingdom, Germany, Norway, Sweden, Belgium, Holland... This circumstance has led to the establishment of customs of its inhabitants so you will not be surprised:
Listening through the streets speak to its inhabitants in English, German, Dutch …
To be served in your language in shops, restaurants, etc.
Find typical products of your country in supermarkets, shops, cafeterias...
Check out the many existing international pubs and entertainment venues
The varied restaurants of typical cuisine from other countries
Etc.
Surprise yourself with the incredible prices of our detached villas for sale in La Marina Urbanization
Another great advantage of the detached villas for sale in La Marina Urbanization is that you can live in Spain for very little money . SMART PROPERTIES offers you exclusive sunny villas that will surprise you with their low price. Built in a charming traditional style , they have a beautiful plot with garden areas, a parking area and even enough space to build a swimming pool or have your own organic garden and savor the exquisite vegetables you grow. They are located in a quiet residential area equipped with all the services where you will live comfortably all year round.
We also have detached villas for resale furnished, with appliances and ready to move into. Imagine this winter sunbathing in your new home on the Costa Blanca while organizing a fun barbecue with your friends.
SMART PROPERTIES offers you an interesting selection of detached villas for sale in La Marina Urbanization
At SMART PROPERTIES we are specialized in properties in urbanization La Marina . Therefore, if you are looking for detached villas for sale in La Marina Urbanization, contact us and we will help you find the house you want. We have an interesting portfolio of independent chalets, apartments, townhouses, bungalows, etc.
In addition, we offer you a comprehensive real estate service that will make it easier for you to buy and move to one of our independent chalets for sale in the La Marina urbanization.
Fill in the contact form or write us an email at sales@smartinmo.com with your questions and we will answer you as soon as possible. If you prefer, you can visit us in person at any of our offices:
AMSTERDAM STREET OFFICE:
Calle Amsterdam, 1 – 03177 San Fulgencio (Alicante) Spain.
Telephones: +34 966 790 787 | +34 622 001 605
PISUERGA PARK OFFICE:
Pisuerga Park, 56 – 03177 San Fulgencio (Alicante)
Telephones: +34 966 919 928 |+34 688 265 406
Share