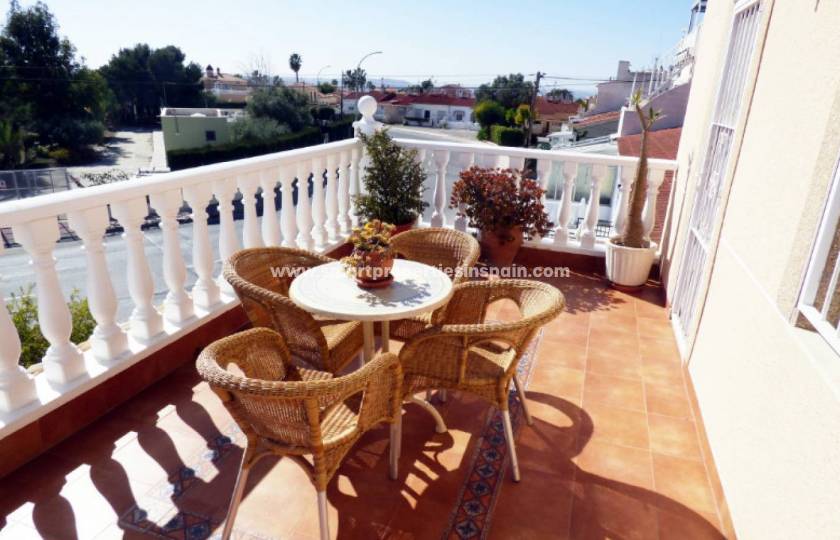 February 10, 2022
Do you want to live for little money on the Costa Blanca? Our charming townhouses for sale in La Marina urbanization will surprise you
If you are one of those who thinks that having a house on the Costa Blanca is a luxury that is not within everyone's reach, at SMART PROPERTIES we are going to prove you otherwise. We put at your disposal a selection of townhouses for sale in La Marina urbanization that will surprise you with their price, their location and their benefits.
The La Marina urbanization is located in the heart of the Costa Blanca South. It enjoys an idyllic Mediterranean climate with mild and very bright winters where the rains are practically non-existent. You will love doing multiple outdoor activities:
Play golf on a course with high-quality grass
Go hiking to visit the surrounding natural landscapes
Go on fun bike rides with the family
Enjoy a conversation with friends on the sunny terrace of a cafe
Etc.
Belonging to the municipality of San Fulgencio, the La Marina urbanization is fully consolidated since its construction began several decades ago. It currently has supermarkets, a variety of shops, a medical center, veterinarians, pharmacies, entertainment venues, restaurants, a post office, police stations... In addition, it is located very close to the La Marquesa Golf Club in Ciudad Quesada or the popular beaches of La Marina, El Pinet, Guardamar del Segura…
Enjoy the sun at any time of the year in our townhouses for sale in La Marina urbanization
Would you like to have a house in Spain to enjoy your holidays? Would you love to spend long periods on the Costa Blanca? In our townhouses for sale in La Marina urbanization you will find the perfect solution to have a property in the Spanish Levante without having to spend a lot of money.
We offer you charming exclusive semi-detached houses with an excellent location, close to shops and restaurants. We also have townhouses with a reduced price , an interesting opportunity that you cannot miss. Our sunny two-bedroom townhouses will surprise you with their magnificent facilities and their proximity to public swimming pools.
Our resale houses in La Marina Urbanization have spacious terraces where you will love to relax in the sun or have fun organizing a barbecue with your friends.
If you are looking for townhouses for sale in La Marina urbanization, contact SMART PROPERTIES
SMART PROPERTIES is your best option to find the townhouses for sale in La Marina urbanization that fit your interests. We offer you a comprehensive real estate service that will allow you to relax and enjoy your new home in Spain, verifying that our expert real estate agents are in charge of resolving all the procedures related to the purchase of your property.
If you want more information about our townhouses for sale in urbanization La Marina, contact us now and be surprised to see our close and professional treatment. We are at your service at the email sales@smartinmo.com or at our two offices located in the Urbanization La Marina:
OFFICE IN AMSTERDAM STREET:
OFFICE IN PISUERGA PARK:
Amsterdam Street 1 – 03177 San Fulgencio (Alicante)
Telephones: +34 966 790 787 |+34 622 001 605
Pisuerga Park, 56 – 03177 San Fulgencio (Alicante)
Telephones: +34 966 919 928 | +34 688 265 406
Share