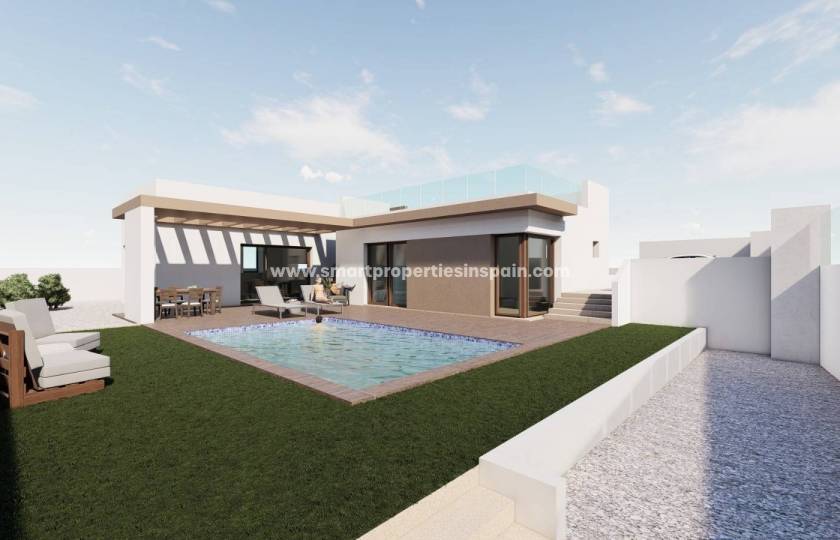 January 12, 2022
Enjoy the Mediterranean sun all year round in our luxury properties for sale in La Marina urbanization
Now you have the opportunity to enjoy the charm of living in our attractive properties for sale in the La Marina urbanization, where the sun shines all year round. The Costa Blanca South is characterized by its special luminosity and its pleasant temperatures even during the winter months.
In addition to an unrivaled climate, the La Marina urbanization also has other interesting characteristics that have influenced numerous inhabitants of northern Europe to choose it as a vacation spot or a place to live in relaxation after retirement. Among its main peculiarities, we highlight:
Excellent location, close to the sea, golf and the airport
multicultural neighborhood
Attractive and consolidated urbanization with all kinds of services
peaceful environment
The La Marina urbanization has an easy connection to the nearby Alicante International Airport, where you have daily and very affordable flights to the main European cities. This circumstance has promoted the formation of a multicultural neighbourhood, coming from the United Kingdom, France, the Netherlands, Germany, Norway, Sweden... In La Marina they enjoy a charming environment where the sun shines more than 300 days a year that allows them to meet with your friends at the "La Marquesa" Golf Club or enjoy the almost virgin beaches of La Marina and El Pinet.
If you are looking for properties for sale in La Marina urbanization, you will love our exclusive villas
If you are looking for properties for sale in La Marina urbanization, trust SMART PROPERTIES. We have an interesting selection of exclusive chalets where you will find the house of your dreams.
Do you want to live in a new build villa in La Marina ? We offer you a spectacular villa built on one floor with an elegant modern style. With luxurious construction elements, this house has been designed with large windows so that the sun enters all rooms. It has a comfortable interior layout with a bright open kitchen and fitted wardrobes in the bedrooms . The current style of its bathrooms will captivate you.
The villa, which is located in one of the best areas of the La Marina urbanization, has a plot with a private pool and solarium. Its beautiful low-maintenance garden is designed so that you don't spend much time looking after it and it is always perfect.
Do you want to visit our properties for sale in La Marina urbanization?
Did you like our modern style villa with pool? Are you interested in visiting any of our properties for sale in La Marina urbanization? We have a highly professional team of real estate agents who speak your language fluently and who will be happy to provide you with extensive information on all matters related to buying a property on the Costa Blanca.
Contact us is easy. We offer several options for you to choose the one you prefer:
Fill in the contact form
Send an email to sales@smartinmo.com
Visit us in person at any of our offices
AMSTERDAM STREET OFFICE:
Calle Amsterdam, 1- 03177 San Fulgencio (Alicante – Spain)
Telephones: +34 966 790 787 | +34 622 001 605
PISUERGA PARK OFFICE:
Parque Pisuerga, 56 – 03177 San Fulgencio (Alicante – Spain)
Telephones: +34 966 919 928 |+34 688 265 406
Share