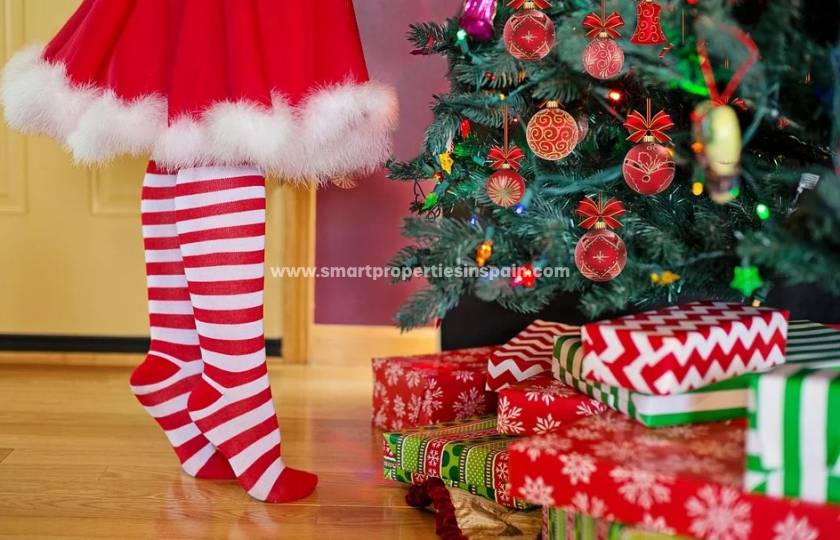 December 17, 2021
Are you visiting your relatives in La Marina this Christmas?
You are looking forward to reuniting with your family at their home in the La Marina urbanization. During the next Christmas you will enjoy his company and the bright sun that shines in December on the Costa Blanca.
La Marina is a beautiful low-rise housing development fully consolidated and equipped with all services, where a large number of its inhabitants are from your country. They have chosen to move to this corner of the Spanish Levante to lead a relaxed and healthy lifestyle, enjoying the sun, the sea and golf .
Would you like to buy a home in La Marina urbanization and enjoy this charming Mediterranean setting? Take advantage of your visit to Spain during these holidays and come visit us at our real estate agency. You will see that, with the help of SMART PROPERTIES, buying a property on the Costa Blanca South is easier than it seems.
This Christmas we are waiting for you to find your new home in the La Marina urbanization
Don't miss out on this fabulous opportunity and, during your stay at your family's home in La Marina (San Fulgencio), visit us at any of our offices that are located in the same urbanization.
We would love to hear from you when you tell us what the house of your dreams is like. Trust us and we will surely help you find it this Christmas. At SMART PROPERTIES we have a wide portfolio of houses for sale in La Marina urbanization: independent villas, country houses, land to build your custom house, traditional-style townhouses, modern-design semi-townhouses, etc.
SMART PROPERTIES continues to serve its clients during these holidays, although with the following special hours:
Friday, December 24: OPEN from 9:00 a.m. to 2:00 p.m.
Saturday, December 25: CLOSED
Friday, December 31: OPEN from 9:00 a.m. to 2:00 p.m.
Saturday, January 1, 2022: CLOSED
Wednesday, January 5: OPEN from 9:00 a.m. to 5:00 p.m.
Thursday, January 6: CLOSED
The SMART PROPERTIES team wishes you a MERRY CHRISTMAS and a HAPPY NEW YEAR 2022 in which we hope that all your dreams will come true. We would be delighted to receive you at our offices to personally congratulate you. You will find us in:
AMSTERDAM STREET OFFICE:
Calle Ámsterdam, 1 - 03177 San Fulgencio (Alicante - Spain)
Phones: +34 966 790 787 | +34 622 001 605
Email: sales@smartinmo.com
PISUERGA PARK OFFICE:
Pisuerga Park, 56 - 03177 San Fulgencio (Alicante)
Phones: +34 966 919 928 | +34 688 265 406
Email: sales@smartinmo.com
Share