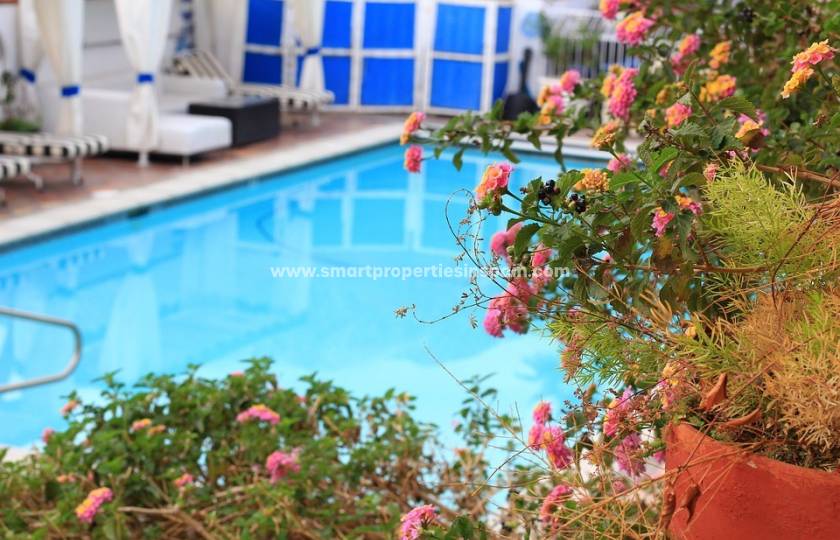 October 25, 2021
Our exclusive houses for sale in La Marina urbanisation, an idyllic place to live peacefully in Spain.
Can you imagine this fall sunbathing in the garden of your new house? If your dream is to have a typical Spanish home on the Costa Blanca, then you will love our Houses for sale in La Marina Urbanisation. This urbanisation, which is made up of low-rise buildings, mainly villas and bungalows, belongs to the town of San Fulgencio and is very popular among the inhabitants of northern Europe. It currently has a multicultural population, mostly retired, from the United Kingdom, Germany, the Netherlands, Sweden, Norway, etc. In La Marina they have found the peaceful and healthy lifestyle they have always dreamed of.
The radiant sun , characteristic of this area, is one of its main attractions that, together with the lack of rainfall , allows you to do your favorite outdoor activities, play golf, walk on the beach, go hiking and be in contact with nature.
In addition, in the La Marina Urbanisation you will find a wide variety of shops, supermarkets, entertainment venues, pubs, ... where they have typical products from other countries that will allow you to maintain customs while enjoying a charming Mediterranean landscape.
In what type of Houses for sale in La Marina Urbanisation would you like to live?
Tell us what type ofHouses for sale in La Marina Urbanisation you would like to live in and we will help you find it. Our typical Spanish homes will captivate you. Built with excellent quality materials and equipped with all current comforts, we have fabulous villas of a traditional character that are identified by:
White facades that contrast with its reddish-toned roofs
Natural stone baseboards
Arched porches for sun protection
Exposed wooden beams on the porch, attics ...
Nice artistically designed bars on the windows that provide security
White balustrades on terraces and stairs
Etc.
In addition to our traditional style properties, at SMART PROPERTIES we also have elegant modern design homes. If you are looking for an independent villa, a semi-detached villa, a bungalow, semi-detached, quad villa, country house ... of new construction or resale, contact us.
Contact us now and we will expand the information about our Houses for sale in La Marina Urbanisation
Get in touch with SMART PROPERTIES today and you will have all the information you need about our Houses for sale in La Marina Urbanisation. You will be pleasantly surprised to see the services we offer you during the process of buying your house in Spain, as well as our interesting after-sales services .
Complete the form that appears on our website and we will send you the information you need about our houses for sale in La Marina urbanisation. You can also send us an email to sales@smartinmo.com or visit us personally at any of our offices:
AMSTERDAM STREET OFFICE:
PISUERGA PARK OFFICE:
Calle Ámsterdam, 1 - 03177 San Fulgencio (Alicante) Spain.
Phones: +34 966 790 787 | +34 622 001 605
Pisuerga Park, 56 - 03177 San Fulgencio (Alicante)
Phones: +34 966 919 928 | +34 688 265 406
Share