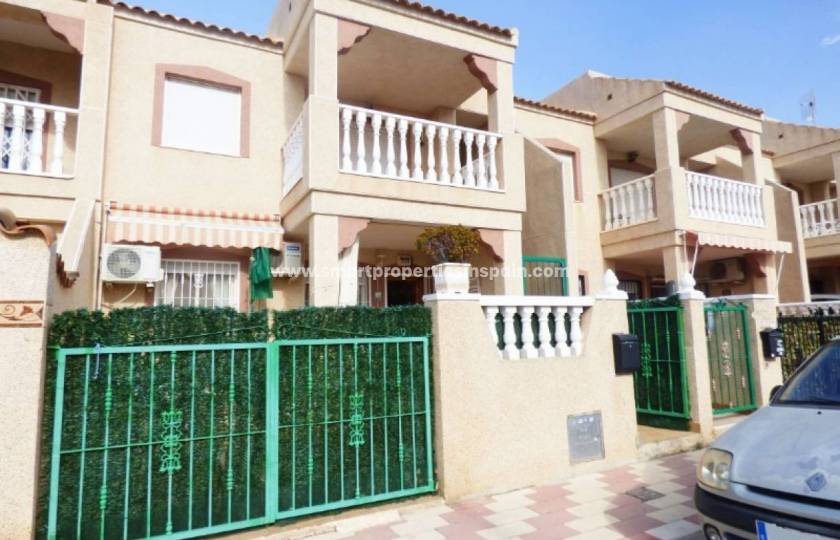 September 29, 2021
This autumn enjoy the sun in our townhouses for sale in La Marina urbanisation
Autumn on the Costa Blanca is characterized by its mild temperatures and a pleasant Mediterranean sun that invites you to enjoy the outdoors, the beach and walks in the countryside. In our Townhouses for sale in La Marina urbanisation you will be comfortably at any time of the year and you will enjoy a peaceful environment and a relaxed and healthy lifestyle .
The La Marina urbanisation is located in the heart of the South Costa Blanca, very close to the beaches of La Marina and El Pinet . Fall is the ideal time to put on comfortable clothes and tan while strolling along the seashore. You will also like to play golf at the nearby "La Marquesa" Golf Club or meet up to talk with your friends while reading the international press on the sunny terrace of a cafeteria ... In this attractive urbanisation you will find a multicultural neighborhood , originating, in an eighties percent, from northern European countries, mainly the United Kingdom, Germany, the Netherlands, Norway, Sweden, etc. Most of them are retirees who have chosen to move to the Costa Blanca and spend long periods in Spain enjoying:
its luminous sun characteristic of the Spanish east
its wonderful Mediterranean beaches with soft golden sand
its varied and exquisite local gastronomy
its many complementary activities, entertainment venues, restaurants, pubs ...
In our bright Townhouses for sale in La Marina urbanisation you will live as you have always dreamed of
At SMART PROPERTIES we have an interesting selection of Townhouses for sale in La Marina urbanisation. Built with a traditional design, typical of the Costa Blanca, our homes are for resale and are furnished and ready to move into . They have kitchen appliances and storage spaces. You will love its spacious terraces with open views to Nature, the countryside, the mountains, the sea ... We have homes with different number of bedrooms and bathrooms, with fitted wardrobes, solarium, fireplace in the dining room ... Many of our homes are part of of private residential with gardens and community pool .
They have a barbecue on their small private plot. Can you imagine this fall organizing a family meal in the garden of your townhouse, taking advantage of the excellent Mediterranean climate? In addition, they are located in a quiet area very close to supermarkets, bars, pubs, etc.
Contact SMART PROPERTIES and we will offer you more information about our Townhouses for sale in La Marina urbanisation
If you are interested in any of our Townhouses for sale in La Marina urbanisation, contact us. We will be happy to offer you all the information you need related to its location, its construction materials, its characteristics, the services that you will find in its environment, surfaces, etc. In addition, we speak fluently English, French, German, Dutch, Spanish ... so that you do not have any communication problems with us.
Contacting us will be very easy. It is enough that you fill out the form that appears on the web or send us an email to sales@smartinmo.com and we will answer you with the information you need related to our townhouses for sale in La Marina urbanisation. If you prefer to visit us personally, we are waiting for you at any of our two offices:
AMSTERDAM STREET OFFICE:
Calle Ámsterdam, 1 - 03177 San Fulgencio (Alicante) Spain
Phones: +34 966 790 787 | +34 622 001 605
PISUERGA PARK OFFICE:
Pisuerga Park, 56- 03177 San Fulgencio (Alicante)
Phones: +34 966 919 928 | +34 688 265 406
Share