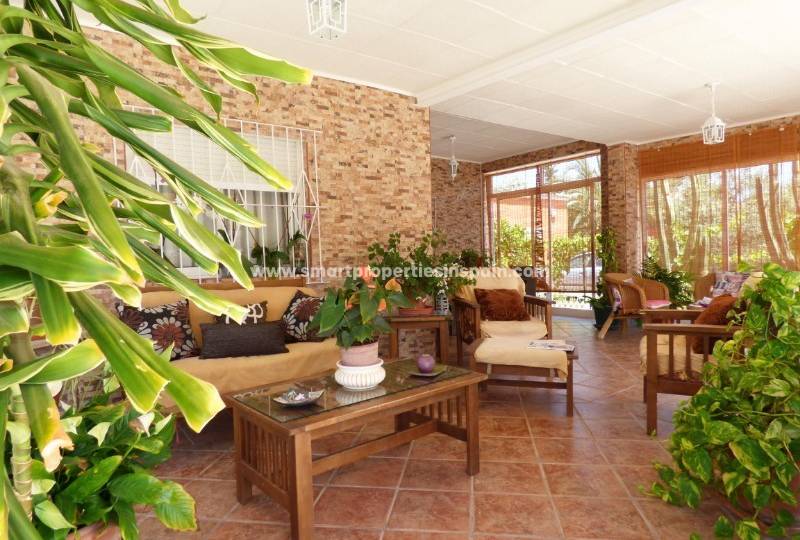 June 25, 2021
Country house in La Marina Urbanisation, the privilege of living in a natural environment next to an urban centre
If you are passionate about Nature and want to live in a sunny and relaxed environment , but without giving up the services that a town offers you, then you will love living in a
Country house in La Marina Urbanisation
This large urbanisation, which has more than seven my inhabitants, has everything you need to live comfortably and not have to travel to the most relevant localities of the environment such as Alicante, Elche, Guardamar ... Among its most outstanding services, we point out:
Supermarkets, varied stores with international products
Leisure venues, pubs, cafes
Restaurants with local and international gastronomy
Health center, pharmacies
Police offices, post office
Sports center, Church, taxi rank
Located on the South Costa Blanca, La Marina urbanisation is surrounded by extensive citrus and fruit fields and irrigated orchards, ideal for hiking while smelling the soft aroma of orange blossom. The "La Marquesa" Golf Club, in the nearby Ciudad Quesada is located three kilometers away and, if you want to have fun on the warm golden sand beaches of the Costa Blanca, you will love traveling the five kilometers that separate the La Marina of the extensive beaches of Guardamar del Segura .
3 advantages of living in an attractive Country house in La Marina Urbanisation
If you are looking for a place to disconnect, where you can live comfortably and have the necessary privacy, but without giving up a multicultural and welcoming neighborhood , then a
Country house in La Marina Urbanisation will be very attractive.
SMART PROPERTIES offers you interesting country houses located a few meters from the urban center of the La Marina urbanisation, consisting of bungalows, townhouses and chalets. Our rural houses are characterized by having large plots that give you the possibility of having:
your own garden and grow your organic vegetables
a relaxation and fun area with pool, solarium, porch, tennis court ...
barbecue and garden where to organize fun meetings with family and friends
If you want to create your little world in a privileged corner of the Costa Blanca, we offer you spacious country houses for resale, built with a typical Spanish traditional design and with different number of bedrooms and bathrooms for you to choose according to the needs of your family .
Do you want to reform or expand your Country house in La Marina Urbanisation? Trust SMART PROPERTIES and we will offer you the best solution
At SMART PROPERTIES we have a construction department made up of very experienced specialists who will offer you the best options if you want to reform or expand your Country house in La Marina Urbanisation. Do you want to renovate the bathroom or kitchen? Do you want to expand the barbecue? Would you like to redesign the garden and pool? We have a professional multilingual team that will offer you a personal and personalized service both during the process of buying your country house in La Marina urbanisation and afterwards, offering you a complete after-sales service .
Choose the way that is most comfortable for you to contact us:
Fill in the contact form that you will find on our website
Email: sales@smartinmo.com
Visit us personally at our offices
OFFICE 1:
Calle Ámsterdam, 1 - 0377 San Fulgencio (Alicante - Spain)
Phones: +34 966 790 787 | +34 622 001 605
OFFICE 2:
Pisuerga Park, 56- 03177 San Fulgencio (Alicante)
Phones: +34 966 919 928 | +34 688 265 406
Share