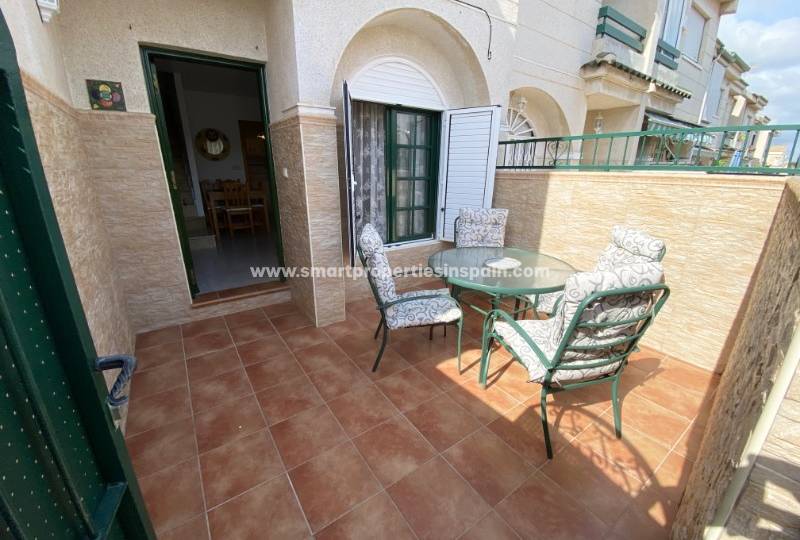 May 17, 2021
Surprise your partner with one of our Properties for sale in La Marina Urbanisation
With summer comes the season of the beach, sun loungers and paellas in the beach bars . This year you can enjoy these moments of rest in our properties for sale in La Marina Urbanisation - Costa Blanca, a well-known vacation and residential place for the foreign population .
La Marina is a district belonging to the city of Elche that is divided into two parts: on the one hand, the town of La Marina made up of a street, beach bars, shops and an extensive soft sand beach; and on the other hand, La Marina Urbanisation, an independent settlement made up of attractive bungalows, townhouses and chalets with terraces where the largest number of foreign residents in Spain reside. At Smart Properties we specialize in this multicultural enclave that offers so many good times to local and foreign residents.
This peculiar Urbanisation is totally autonomous from the town of La Marina (5 kilometers away) and the town of San Fulgencio (3 kilometers away) . There is no need to travel to the surroundings to buy or have a beer, but in the same Urbanisation of La Marina you can find a great selection of bars, restaurants, cafes, supermarkets, pharmacies and shops of all kinds .
Properties for sale in La Marina Urbanisation just 10 minutes from the Blue Flag beaches
If you want to enjoy long periods of sun and relaxing walks on the beach , our properties for sale in La Marina Urbanisation are located just 10 minutes from two fantastic beaches with the distinctive blue flag: Playa La Marina and Les Pesqueres -The Rebollo .
Put these two magnificent beaches on your list to visit when you decide to settle in one of the bungalows or townhouses in La MarinaUrbanisation. It will be worth strolling along its fine golden sands and brushing against its warm Mediterranean waters on a spring afternoon or a summer morning.
It is always a good plan to go to observe its wonderful environment of pine forests and wild dunes or enjoy family meals in the beach bars that are installed in front of the sea. If you want to live like another Mediterranean, our properties will offer you more than just a beautiful sunny terrace: you will also discover a lifestyle that you will be passionate about.
We contact you to expand the information of our properties for sale in La Marina Urbanisation
In our properties for sale in La Marina Urbanisation you will find a haven of peace for your well-deserved vacation or future retirement . If you are looking to buy a sunny property in Costa Blanca near the sea, at Smart Properties we will surprise you with the typical Mediterranean bungalows and semi-detached houses with their sunny terraces and cozy interior spaces.
Below, we provide you with our contact details so that you can benefit from the local experience of our professional real estate agents:
Our office is located at Calle Ámsterdam 1, 03177 San Fulgencio (Alicante, Spain).
Share