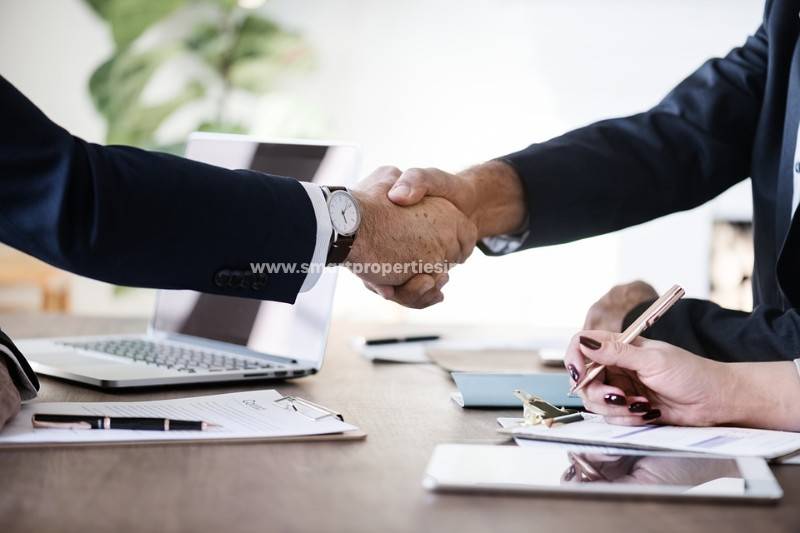 October 23, 2019
SMART PROPERTIES, the estate agents in La Marina that offer you an expert and comprehensive service
If you want to buy a home on the Costa Blanca, we recommend you contact us. When you meet us you will verify that we are the estate agents in La Marina that offer you a comprehensive and expert service.
We have an excellent team of multilingual professionals who will attend you closely and listen with enthusiasm as is the house of your dreams.
With SMART PROPERTIES you will find yourself relaxed when talking with us, in a professional but familiar environment. You will not have any problem with the language because we speak your language fluently.
Although we offer you resale and new construction homes in La Marina, Elche, Guardamar del Segura, San Fulgencio,… we also have properties in the most emblematic places of the Costa Blanca South: Ciudad Quesada, Daya Nueva, Algorfa, Benijófar, Campoamor , Villamartin, etc.
Tell us if you want to live around a golf course, in a tourist center, on the beach, ...
If your illusion is to be able to rest in a relaxed environment, enjoying the sun and friends, but with easy access to the beach, the golf course or the big cities, then we recommend La Marina.
In the urbanization La Marina we offer you fabulous individual chalets, bungalows and semi-detached houses, with private pool or community development.
You will live in a peaceful environment, surrounded by pine groves and cereal fields, but you will also enjoy other qualities such as:
The "La Marquesa" Golf Club is 3 kilometers away.

The proximity of the fabulous beaches of Guardamar del Segura.

The easy connection to the Alicante airport.

It has a medical center, sports center, police offices, post offices, taxis, leisure
You will be surprised by the magnificent personalized attention of our estate agents in La Marina
You will understand the magnificent work of our estate agents in La Marina.
When you check our professionalism at work, as well as the wide range of services we offer, you will rely on our management.
You will stop worrying about all those questions that arise related to the purchase of a house in Spain and you will devote yourself to enjoy the sun and the unique beaches of the Costa Blanca.
SMART PROPERTIES is the professional you need to properly process all the procedures related to the purchase of a property in Spain.
We offer you a comprehensive realestate service , so that your transfer to Spain will be comfortable and enjoyable. Among our main features stand out
Sale of resale properties and new construction

Construction of villas, townhouses, bungalows,…

Legal and financial services

Patrimonial Transmissions

After-sales services (insurance, maintenance of gardens and swimming pools, renovations, rental,…)
Contact our estate agents in La Marina to find the home you want
Do not wait any longer and contact our estate agents in La Marina. So you can find the house of your dreams and enjoy this autumn the warm and bright sun of the Costa Blanca.
We have ample business hours from Monday to Saturday where you will find our real estate agents in La Marina delighted to assist you.
Fill out the contact form that appears on the web or send us an email to sales@smartinmo.com
You can also visit us personally in our offices. We are in:
OFFICE 1:
Amsterdam Street, 1 - 03177 San Fulgencio (Alicante - Spain)
Telephones: +34 966 790 787 | +34 622 001 605
OFFICE 2:
Esla Park, 65 - 03177 San Fulgencio (Alicante)
Telephones: +34966 790 787 | +34 622 001 605
OFFICE 3:
Pisuerga Park, 56 - 03177 San Fulgencio (Alicante)
Telephone: +34 966 919 928
Share