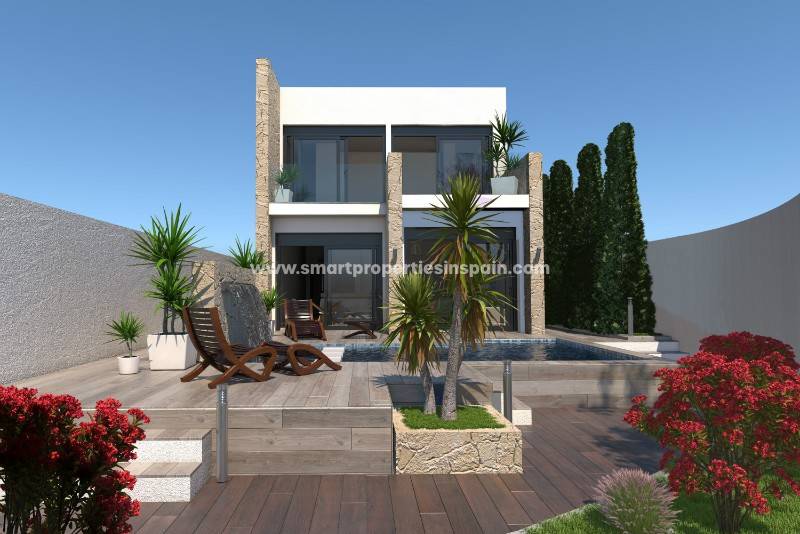 September 26, 2019
The top 3 of the best properties for sale in La Marina
When we think about our future home, we must value various aspects such as the quality of the materials, the price and the location of it. Smart Properties is proud to offer properties for sale in La Marina that meet these demanding requirements in the market.
The strategic position of La Marina on the Spanish coast allows you to enjoy magnificent weather conditions throughout the year as a result of its proximity to the Mediterranean Sea. You will be surprised how well you live in an New build detached villa in La Marina perfectly distributed to enjoy every corner: a ground floor with large living room and open kitchen to cook at your leisure; one floor up with two double bedrooms with fitted wardrobes and a terrace with spectacular sea views .
The pool can not be missing in a coastal location, in addition to a beautiful garden with trees and a private barbecue area to enjoy with the family and without any neighbor can disturb you. Privacy is one of the keys to feeling good at home without thinking outside.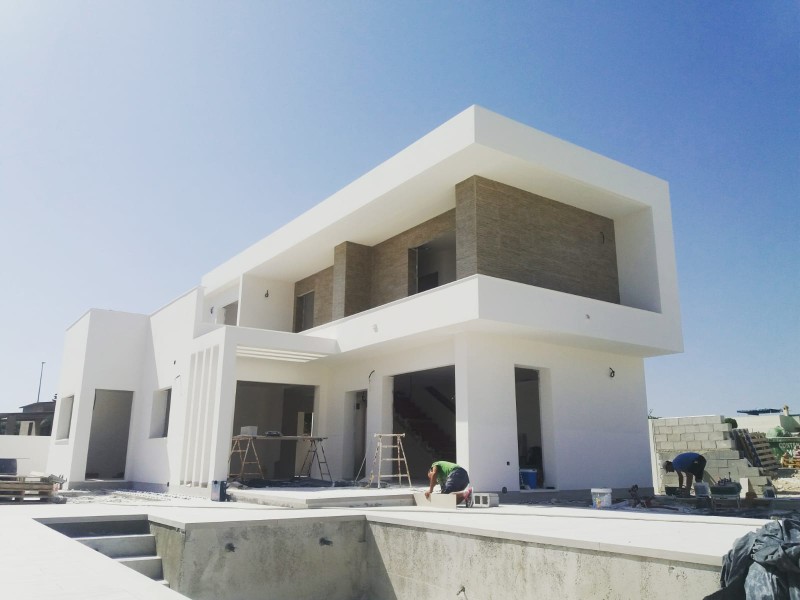 The dream stay in one of our exclusive properties for sale in La Marina
Most of its inhabitants have chosen the properties for sale in La Marina as the resting place for retirement or to spend their dream vacations with family or couple . If you want to change the sad days with gray skies for the clear and pleasant, the Costa Blanca is the destination you are looking for.
Smart Properties launches an exclusive property inthe La Marina Urbanization as an opportunity to achieve your dream home in the Hill Deluxe Place . From € 345,000 you will have an independent new construction villa with all kinds of comforts:
3 bedrooms, 2 bathrooms and 1 toilet
Private terrace with privileged views
Private pool with waterfall and sun loungers
Colorful garden with trees and flowers
Avant-garde design
High quality materials and perfect finishes
Fitted wardrobes
Open and equipped kitchen with all appliances
Parking area
Are you going to miss the opportunity to live in a villa as fabulous as this? We have the experience of thousands of tourists who are delighted with our apartments, bungalows, cottages, independent villas, flats, semi-detached and semi-detached houses .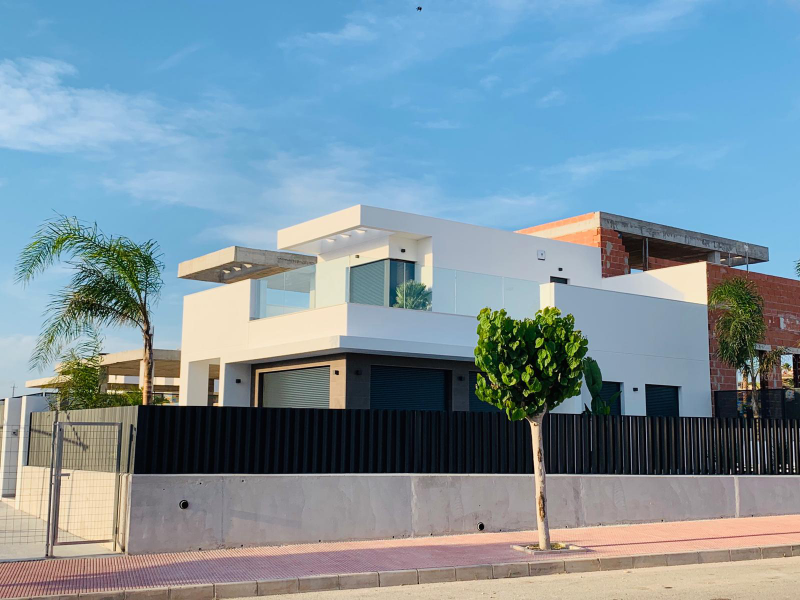 The townhouses are one of the properties for sale in La Marina best valued
Our properties for sale in La Marina have become a preference in recent years for various reasons: Mediterranean climate, rest and well-being . Living in a townhouse in Lo Grané La Marina is a very good option to get close to sunny days so anxious and start enjoying the good life in Spain.
From 275,000 euros you can enjoy a double-floor bungalow with very favorable conditions to live comfortably:
Large living room
Open kitchen
2 double bedrooms and 1 bathroom
First floor: master bedroom with en suite bathroom
Terrace with mountain viewsPrivate pool surrounded by artificial grass
To ensure success in any real estate transaction such as the new purchase or rental of one of the properties for sale in La Marina, it is convenient that you place your trust in a qualified and perfectly experienced staff in the sector :
Lifetime savings cannot fall into anyone's hands. Contact the Smart Properties real estate agents by sending an email to sales@smartinmo.com or by calling +34 966 790 787 or + 34 622 001 605. If you prefer to meet us in person, visit our offices:
Office 1: Calle Amsterdam, 1 - 03177 San Fulgencio (Alicante, Spain)
https://goo.gl/maps/hJGyEepUM9SS9wAc9
Office 2: Esla Park, 65 - 03177 San Fulgencio (Alicante)
https://goo.gl/maps/7m4ZtxAaDTnUf1VZ7
Office 3: Parque Pisuerga, 56 - 03177 San Fulgencio (Alicante)
Share