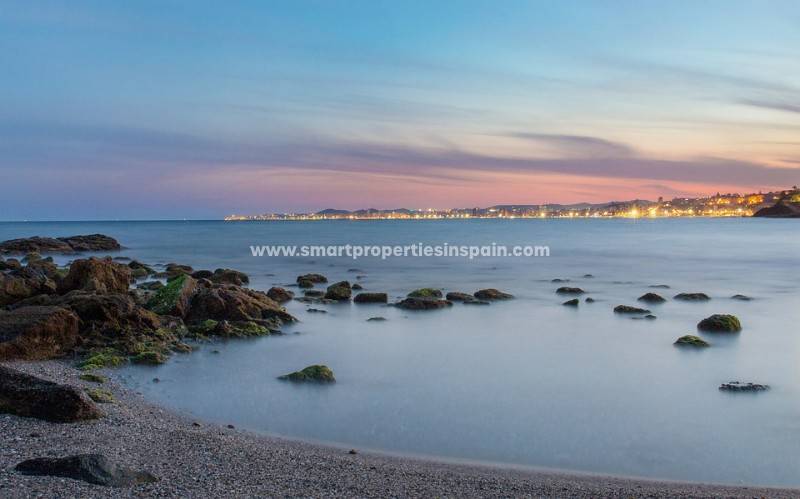 September 25, 2019
The comfort and location of the properties for sale in La Marina will surprise you
When we think about our future home, we must value, considerably, the area in which it is located. In this sense, properties for sale in La Marina have become a preference in recent years for various reasons: Mediterranean climate, rest and well-being .
The strategic position of La Marina on the Spanish coast allows you to enjoy magnificent weather conditions throughout the year as a result of its proximity to the Mediterranean Sea. The thousands of tourists who reside in our apartments, bungalows, cottages, detached villas, flats, semi-detached and semi-detached houses are delighted with the mild temperatures and sunny days.
If you want to change the sad days with gray skies for the clear and pleasant, the Costa Blanca is the destination you are looking for. You will be surprised how well you live in an apartment overlooking the sea or in a villa with its own pool and beautiful garden . Most of its inhabitants have chosen the district of La Marina as the resting place for retirement or to spend their dream vacations with family or couple .
The dream stay in one of our properties for sale in La Marina
The hectic pace of work does not show us that we need a well-deserved rest in a quiet space near the sea as in one of our properties for sale in La Marina.
Renting or buying a house is one of the operations that causes us the most headaches among so much information saturation. The key to succeed in your future investment is to go to real estate agents who have a supply of quality real estate with prices adjusted to the market . This is the case of Smart Properties, a company committed to the needs of its customers and with personalized attention at each stage of the process.
Each investor starts from a previously thought-out idea based on a series of questions: ¿Resale or new build property ?, buy or rent ?, a house on the beachfront, in the center or on the outskirts ?, what type of housing do I want ?, with a communal or own pool? The answers to these types of questions are great advances in finding housing adapted to the needs of the buyer. Follow the right path with the help and advice of the best real estate services .
Your best savings invested in properties for sale in La Marina
To ensure success in any real estate transaction such as the new purchase or rental of one of the properties for sale in La Marina it is convenient that you place your trust in a qualified and perfectly experienced staff in the sector.
Lifetime savings cannot fall into anyone's hands. Contact the Smart Properties real estate agents by sending an email to sales@smartinmo.com or by calling +34 966 790 787 or + 34 622 001 605. If you prefer to meet us in person, visit our offices:
Office 1: Calle Amsterdam, 1 - 03177 San Fulgencio (Alicante, Spain)
https://goo.gl/maps/hJGyEepUM9SS9wAc9
Office 2: Esla Park, 65 - 03177 San Fulgencio (Alicante)
https://goo.gl/maps/7m4ZtxAaDTnUf1VZ7
Office 3: Parque Pisuerga, 56 - 03177 San Fulgencio (Alicante)
Share