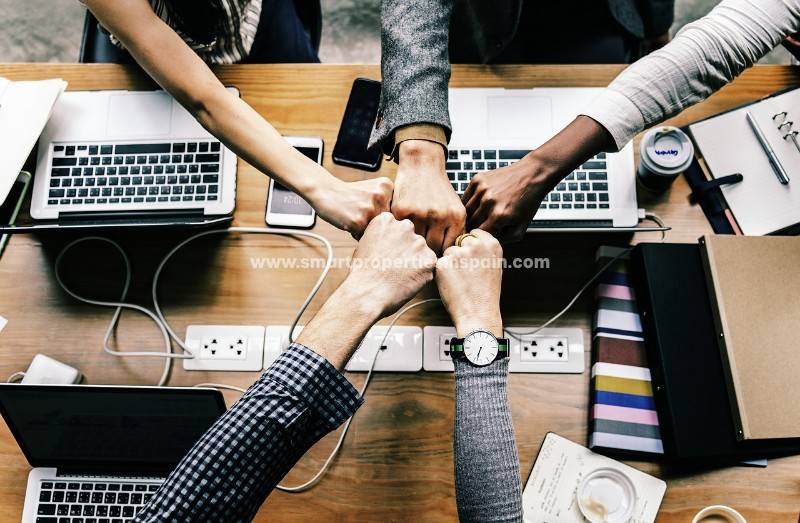 August 28, 2019
List of the main Real Estate Services in La Marina
SMART PROPERTIES has a magnificent team of professionals who will be happy to provide you with the real estate agency services in La Marina that you need.
We put ourselves in your place and we fully understand the concerns that the purchase of a home in a country other than yours can cause you.
When you meet us and prove our experience and professionalism in the real estate sector, you will trust our work and stop worrying about an unknown language and legislation different from that of your homeland.
We inform you extensively about the issues you need and manage all those procedures related to the purchase of your new home in Spain.
Among our main real estate agency services in La Marina, we highlight:
COMPREHENSIVE ADVICE AND PROCESSING : Processing of the NIE and residence permits, opening a bank account in Spain, currency exchange, mortgages, purchase-sale contract of the home, Notary, Property Registry, calculation of taxes and costs, ...
AFTER -SALE SERVICES : We furnish your new home, Contract insurance with Allianz (Housing, car, health, life, ...), pool and / or garden maintenance, tenant search, appraisal and sale of your home, ...
CONSTRUCTION DEPARTMENT : We have a works department where we offer you a budget without commitment if you want to make reforms in your house (bathrooms, kitchen, garden, etc.) or want to build your new home . For this we offer an extensive range of plots of different surface and location.
ARCHITECTURE DEPARTMENT: We also have an architecture department in which our professionals prepare and manage all the necessary technical documentation (Certificate of habitability, Energy Certification, Legalizations, Demolition projects, Expansion and reform projects, municipal permits, etc. ).
You will check the tranquility and confidence that our expert real estate agency services provide you in La Marina
By working with SMART PROPIERTIES you will be totally satisfied with our real estate agency services in La Marina.
Our honest and professional work will make you trust us and will allow you to face the beginning of this new stage with tranquility and enthusiasm.
Do not hesitate to ask us all those questions you need. Our real estate staff will be happy to assist you kindly and to expertly solve those questions that you raise.
We offer you single-family homes, bungalows, townhouses, country houses, apartments,… in La Marina, Elche, Guardamar del Segura, San Fulgencio and its surroundings.
These are resale and new construction constructions made with top quality materials.
If you want to acquire a home on the Costa Blanca of Spain, SMART PROPERTIES is the real estate agency in La Marina that you need.
We extend the information you want about our Real Estate Agency Services in La Marina
If you want us to extend the information about the real estate agency services in La Marina that we offer, contact us and, immediately, we will answer all your questions.
We will be happy to provide you with all the necessary help so that the purchase of your new house in La Marina will be a comfortable and quick process.
To contact us send us an email to sales@smartinmo.com or fill out the form that appears on the web.
If you want to visit us personally, we wait for you in any of our offices:
OFFICE 1
Calle Amsterdam, 1 - 03177 San Fulgencio (Alicante - Spain)
Telephones: + 34 966 790 787 | + 34 622 001 605
OFFICE 2
Esla Park, 65 - 03177 San Fulgencio -Alicante
Telephones: +34 966 790 787 | + 34 622 001 65
OFFICE 3
Pisuerga Park, 56 - 03177 San Fulgencio (Alicante)
Telephones: +34 966 919 928 | +34 688 265 406
Share