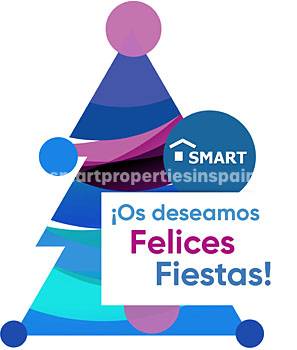 December 20, 2017
MERRY CHRISTMAS!!!
Merry Christmas!!!
Smart properties in La Marina, would like to wish all their clients, past and present, a very merry Christmas and a Happy New year…….may all your dreams come true for 2018!!!
Smart Properties à La Marina, souhaite à tous ses clients un très joyeux Noël et une bonne année 2018!!
Que tous les vœux formulés deviennent réalité!!
Smart Properties wünscht allen ihren Kunden ein frohes Weihnachtsfest und einen guten Rutsch ins neue Jahr, mögen alle ihre wünsche für 2018 in Erfüllung gehen!!!!!
The Smart Properties Team!!!
Share