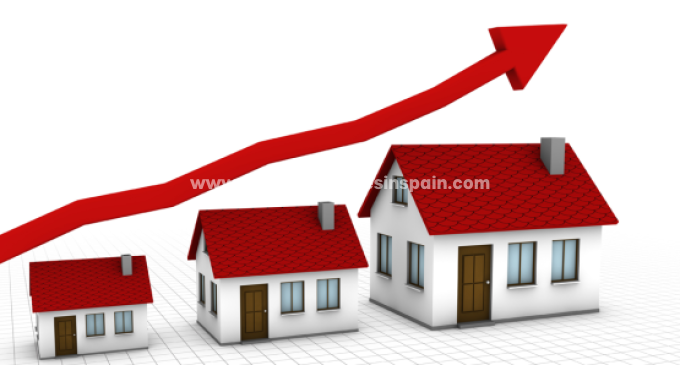 July 12, 2017
INTERNATIONAL SALES BOOM
Newly released data from the Spanish Ministry of Development (Fomento) has shown a 13.5% year on year increase in international purchases of Spanish property. The strong sales figures are for the January to March 2017 quarter and are a good indicator for international sales for the remainder of the year.
In total, 21,096 Spanish properties were sold to international buyers during the three month period. The figures indicate that well over 80,000 homes will be sold to non-domestic buyers before the end of the year.
Regional insights revealed
The government figures separate out domestic versus international sales on a regional basis. Overall, international purchases account for nearly one in five transactions. However, that figure is significantly higher for many Spanish regions.
Alicante tops the table when it comes to the proportion of properties sold to foreigners, with 51.4% of all sales classed as international. That's followed by 46.5% in Santa Cruz de Tenerife and 34.2% across the Balearic Islands.
A total of six areas enjoy sales to foreigners in more than 25% of transactions, while the figure is over 10% in 14 regions. The data offers excellent insights for agents looking to tailor their sales service to suit differing regional requirements.
Areas on the up
Also exciting for agents is the ability to see how much each region's foreign sales have changed over the past year. Lleida has enjoyed growth in international sales of 53.1%, Castellón's foreign sales have risen by 42.7% and those in Girona by 41.7%. Being able to view areas of particular interest in this way offers valuable insights to those seeking to capitalise on foreign interest across Spain's different regions.
The booming international sales figures are great news for agents and serve as a stark reminder of the need to court international buyers as well as domestic ones, particularly in certain regions. International purchases have increased every year since 2009 and the Q1 figures indicate that the trend is set to continue in 2017. That's despite Brexit and concerns over UK buyers; it seems that even in the face of the UK's wobbles, the lure of the Spanish market is more than attractive enough for international sales to continue to boom.
Share